Fleeting Flora Make Lasting Impressions on Guests
I have not met a single soul that does not appreciate the cherry blossom tree, known to the Japanese as the "sakura." The beautiful spring flowers begin blossoming on thousands of trees all around Japan in the months of March, April and May and are truly a sight to see.
After the devastating earthquake and tsunami (AND nuclear crisis), we can only hope the Japanese will have a moment of peace to take in the beauty of this natural phenomenon.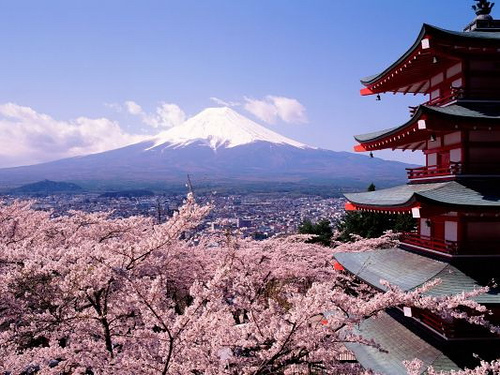 Photo Credit
Every year people from all over the world visit Japan to take part in "hanami," which is simply a cherry blossom viewing party. In honor of this beautiful sight, I present to you our Sakura letterpress wedding invitation design.
The intricate use of two ink colors on this floral wedding invitation is as wonderful to view as the real thing!
Send Me My Free Samples of Sakura
Don't forget that 100% of our letterpress wedding invitation sample pack proceeds are still being donated to For Japan With Love through March 31, 2011! Order a sample of Sakura to help us send a shelter box to someone in need!
***
Written by Katie
Check out our special on letterpress invitations and save!